AWARD WINNING BIM SCAFFOLD DESIGN SOFTWARE
The ultimate software for complex scaffolding
Save time and money on your scaffolding projects. Easily create fully customisable & world-class designs, engineer jobs in a heartbeat, get totally accurate gear lists, and more. ScaffPlan is one program made by industry leading scaffolders to give you the tools to be the best.
REVOLUTIONISING THE SCAFFOLDING INDUSTRY
Elevate your business with never-before seen levels of professionalism & efficiencies.
PACKED WITH FEATURES
Designed to make your life easier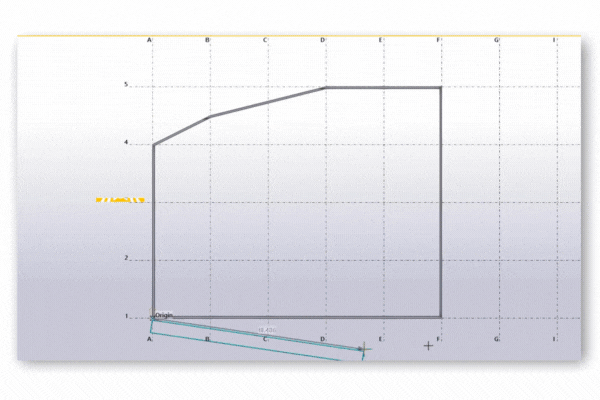 > WORLD-CLASS SCAFFOLD MODELLING
Fast & easy scaffold designs
Enabling anyone to become a expert scaffold designer and draftsman. Intelligent 3D scaffold modelling with millimetre accuracy. Preset layouts to complete customisation & flexibility.
> Create detailed designs in seconds
> Compatible import/export of 30+ file types
> Clash detection
> Exact ground level adjustments
> & more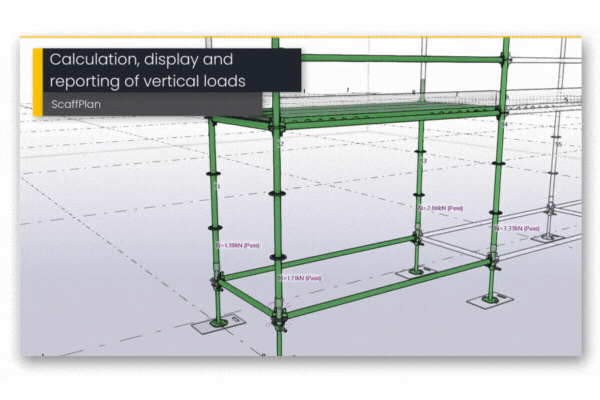 > INBUILT SCAFFOLD ENGINEERING
Save thousands in engineering fees
ScaffPlan's structural engineers have done the calculations before you've started. Almost all scaffold designs have inbuilt engineering calculations & reports based off manufacturers data.
> Colour-coded Pass or Fail Criteria
> Vertical Load Report
> Leg Loads Report
> Tie Register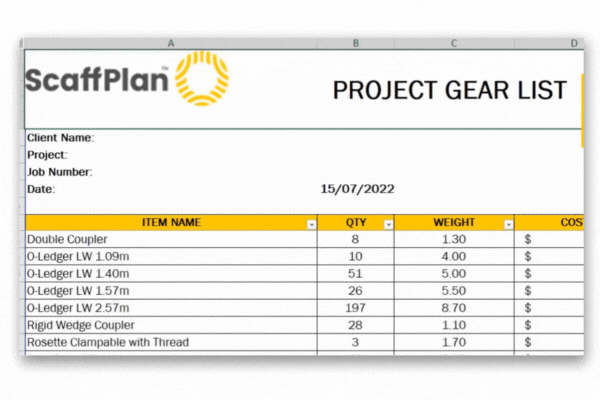 > SCAFFOLD GEAR LISTS & REPORTS
100% accurate gear lists
World-class modelling, manufacturers specifications and inbuilt clash detection allow ScaffPlan's reports to be exact to your designs. Easily quote and manage jobs with detailed reports:
> Project Gear List
> Yard Gear List
> ScaffTag Report
> Handover Cert
> INSTANT COMMUNICATION
Enable live collaboration between site & office
Tools to enable instant sharing, sign offs, task assignment and more with your scaffold projects in ScaffPlan.
> Instant sharing
> Live mark-ups
> To-do lists
> QR code accessibility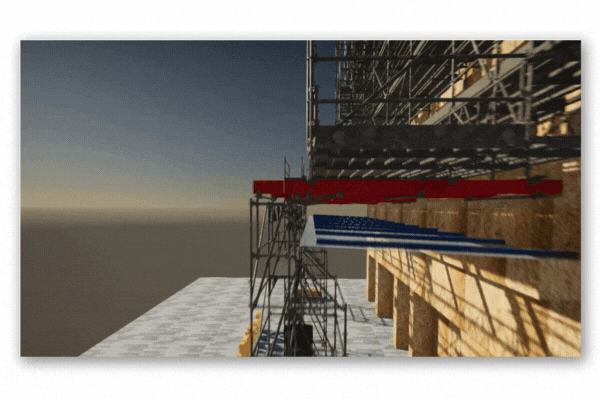 > 3D RENDERS & FLY THROUGHS
Wow your clients & increase your professionalism
Not only will your clients be blown away, your team will know how to accurately build the scaffolding with instant 3D fly throughs and images.
> Realistic 3D rendering
> Client walk-throughs
> Site constructability
> Fly-through animations


> INBUILT SAFETY FEATURES
Save time & limit the risk of human error
ScaffPlan automatically recognises and implements scaffold components in your design according to safety requirements, including intelligent:
> Guard rails
> Wall ties
> Bracing
> & more
The first scaffold software built by scaffolders and temporary-works engineers
A solution so good, you probably didn't think was possible
Built for Industry Professionals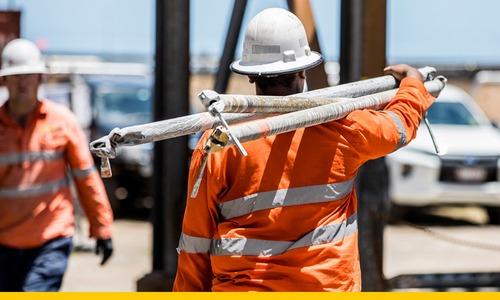 > SCAFFOLDERS
From industrial to commercial & residential works, ScaffPlan solves problems at every stage of the scaffolding lifecycle - allowing you to save time, make more money and stand out from the competition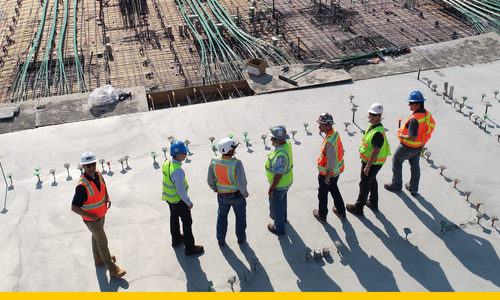 > CONSTRUCTION
ScaffPlan gives residential and commercial construction companies the knowledge of a scaffold expert. Easily communicate plans, have full transparency, ensure timelines are met and safety isn't compromised.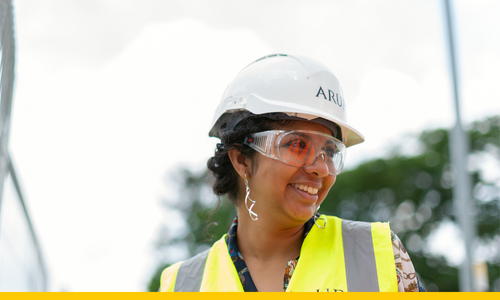 > ENGINEERS
Equipping structural engineers with tools that capture every detail and make scaffolding projects easy. Inbuilt mathematics, reporting and intelligent notifications help reduce risks and manage last minute requests.
Thank you so much, I went through all the training videos and processed all the engineering data. This is just wonderful……so great, beyond my expectation! ScaffPlan User, Ivory Coast
I think your solution is one of the most advanced and optimal on the market. ScaffPlan User, Finland
The ability to add any extra gear with weights updated is a game changer. ScaffPlan User, Australia
Your product works the way I've expected from a quality product, which is rare nowadays. Usually it's done by people who don't understand what they are doing or people who know what they are doing but don't know how to make a working product. ScaffPlan User, Finland
Loving the simplicity of being able to chuck up any scaffold so easily, especially to obtain a tonnage number for quick quotes. ScaffPlan User, Australia